Toll management for trucking fleets
Are You An Owner Operator?
If you have 1- 5 trucks, you can sign up online for Bestpass toll management. We offer one toll bill, one point of contact for your customer service needs, and discounts wherever applicable. If you are interested in bypass service, you can easily add that to your plan after you sign up.
The Average Fleet Can Spend up to 100 Hours a Month on Tolls
We work with fleets to provide a customized tolling transponder plan that will cut that time in half. We make sure you have the right transponder in your vehicles to get the most savings out of your tolling strategy. We include toll-by-plate coverage with every plan which reduces 90% of violations and paper bills per fleet. 
On-Demand Reporting For Toll
You can minimize time spent creating and processing expense reports for toll with our Bestpass portal for semi-truck fleets. The Bestpass portal gives you access to on-demand reporting for your fleet's toll charges by vehicle and helps you understand your toll charges. It's equipped with advanced analytics, which deliver insights into what routes and vehicles are costing you the most and breakdown your tolling by vehicle or location on-demand. 
Customized Toll Solution For Your Fleet
Our tolling specialist can help you select the right toll passes for your trucking fleet. We offer several transponders with different coverage options to help you uncover discounts. Our tolling specialist will help you identify the right transponder for your vehicles — here are the options we offer:
We have been working with fleets since 2001, and have over 30,000 customers.
We partner with 50+ tolling authorities across the country to provide the most comprehensive toll coverage
.
Experience long-term cost savings through fleet discounts on tolls. You can also take advantage of our best-in-class customer service team. We're here to assist you with everything from setup to tolling authority communications.
75 of the top 100 fleets trust us with their toll management, and 95% of our customers renew each year. Don't believe us? See for yourself:
100% Major Toll Road Coverage
Click on a highlighted   state for more information.
&nbspCoverage
The Best Transponder Coverage
100 percent of major U.S. toll roads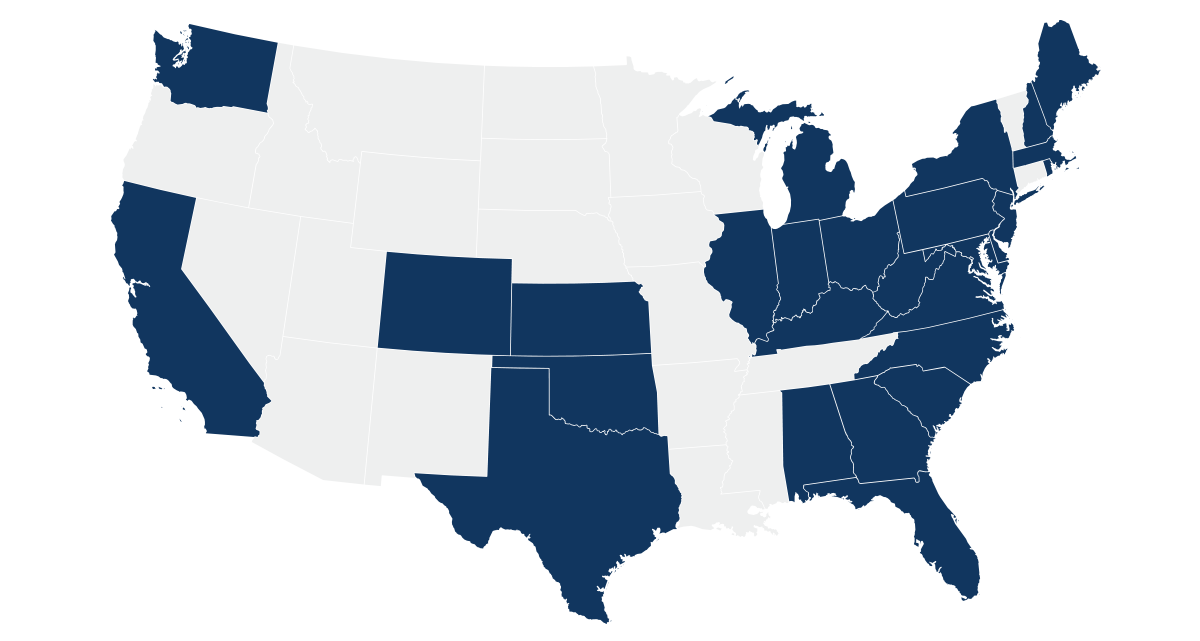 Bestpass Fleet Pricing
Bestpass has your fleet covered whether you travel nationally or regionally — we have the right tolling solution for every vehicle in your fleet. We offer one toll bill, one point of contact for your customer service needs, and discounts wherever applicable. We can create a custom quote for you today.
Essentials 
Centralize your tolling payments 
$3.50
per vehicle/month 
for coast-to-coast coverage 
Plus 
Advanced reporting and payment
$4.00
per vehicle/month 
for coast-to-coast coverage
Enterprise
$5.50
per vehicle/month
for coast-to-coast coverage
Integrate Tolling Data Into Your Own Fleet Management Systems With Bestpass's API
Instead of accessing the Bestpass online portal you can easily integrate tolling data into your existing systems, eliminating the need for manual data entry. With our API, you'll be able to streamline your toll management processes, by updating your vehicles and transponders in your own system. 
Request a Demo of Our Trucking Fleet Toll Management Software Today!
If you're looking to simplify large trucking fleet toll management for your company, Bestpass can help. Our comprehensive payment platform is designed to deliver considerable time and cost savings, dependable data accuracy, and simple payment consolidation to make toll management for trucking fleets easier than ever.
Not sure which Bestpass plan is right for you? Our tolling specialists are here to help. They can identify the right transponder strategy to save you the most money and time. 

If you have 1-5 trucks, you can learn more about our solution for owner-operators here.