We are excited to be attending the 2023 Mid America Trucking Show (MATS).
When: March 30 - April 1
Where: Louisville, KY - Kentucky Expo Center
Booth #: 16141
Visit our team at booth 16141 to learn more about our industry-leading toll management & IRS Form 290 solutions. We hope to see you in Louisville!
Toll Management
Customized toll solution for fleets and owner operators
We provide a customized tolling transponder plan that includes deployment, assignment, and tracking. We include toll by plate coverage with every plan to reduce violations and paper bills, saving you time and money.
100% Major Toll Road Coverage
Click on a highlighted  state for more information
&nbspCoverage
The Best Transponder Coverage
100 percent of major U.S. toll roads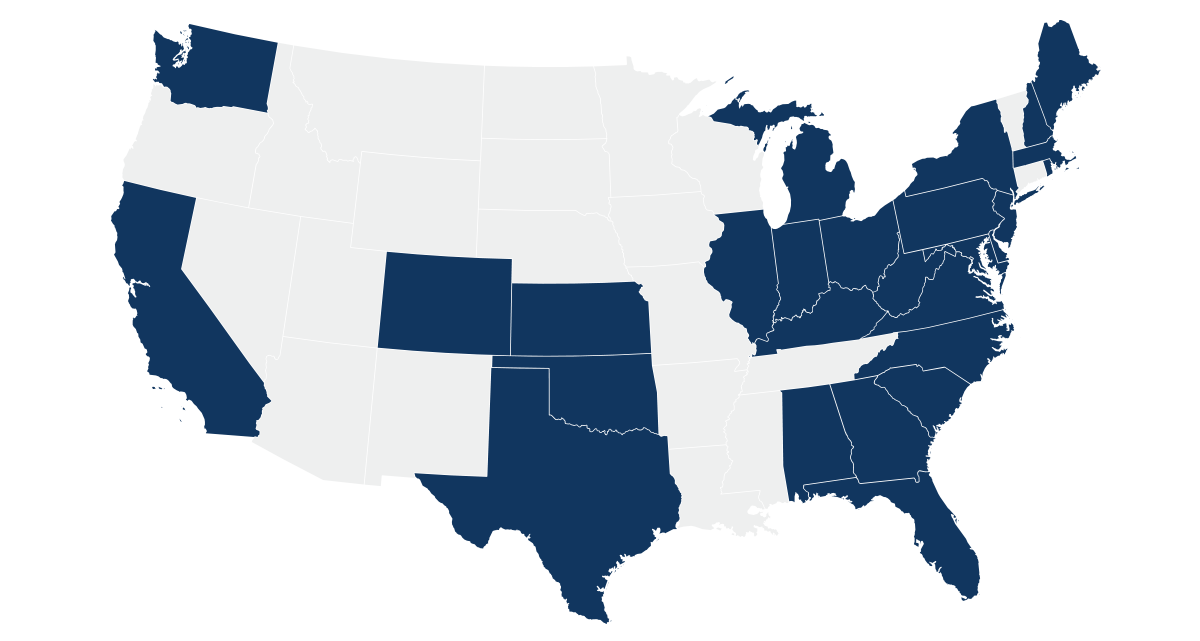 Owner-Operators
(maximum of 5 vehicles)
Whether you travel regionally or nationally, our easy, stress-free tolling solution is built to serve you.
Sign up
Fleets
(minimum of 6 vehicles)
Our comprehensive toll road coverage software serves trucking and service fleets of all kinds to make toll management simple.
Request a Demo